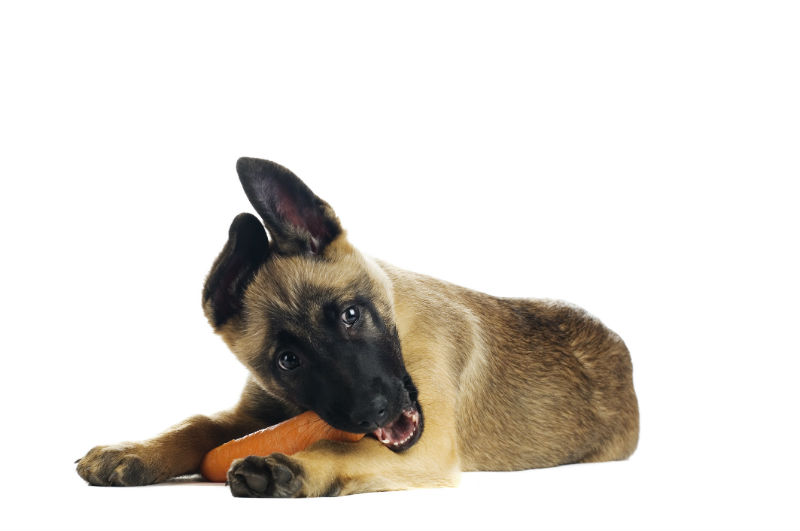 Carrot sticks are widely considered to be a healthy alternative to traditional dog treats, and with good reason. With obesity rates in dogs as high as 53 percent in the United States, many dogs could benefit from a low-calorie treat that doesn't add inches to their waistline.
Benefits Of Carrots For Your Dog
Carrots offer dog owners an affordable and nutritious snack, perfect for rewarding their dogs for good behavior, without the calorie count associated with biscuits and other treats. Some vets even recommend cold carrots for teething puppies as a way to relieve teething discomfort, and large frozen carrots make cheap and edible chew toys. Chewing on carrots can even help improve your dog's dental health. More importantly, carrots are an excellent source of vitamin A, potassium, and fiber, among other vitamins, all of which play an important role in canine nutrition.
How to Prepare Carrots for Your Dog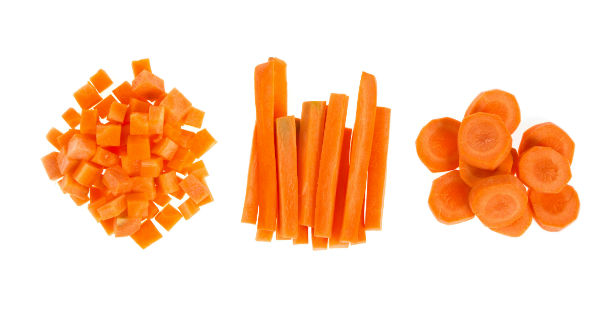 Both raw and cooked carrots are healthy options for dogs and make a nutritious addition to home-cooked meals. While carrots are generally safe for dogs, it is important to cut whole carrots into bite-size chunks before feeding them to your dog. This helps to avoid choking, especially in small dogs. Keep an eye on your dog as he chows down on carrot sticks, and call your vet if you suspect your dog is choking or if he has an adverse reaction to the treat. Talk to your vet about the number of carrots you should feed your dog per day, and ask if there are any other health concerns associated with adding carrots to your dog's diet.
Check out these links for more information about fruits and vegetables to feed your dog and human foods that dogs can and can't eat.
Source: http://www.akc.org/content/health/articles/can-dogs-eat-carrots/
Love, The PetsWell Team
Fresh Cooked Organic Pet Food Available!
Shop for healthy fresh homemade pet food free of chemicals here: https://petswellpantry.com/shop/